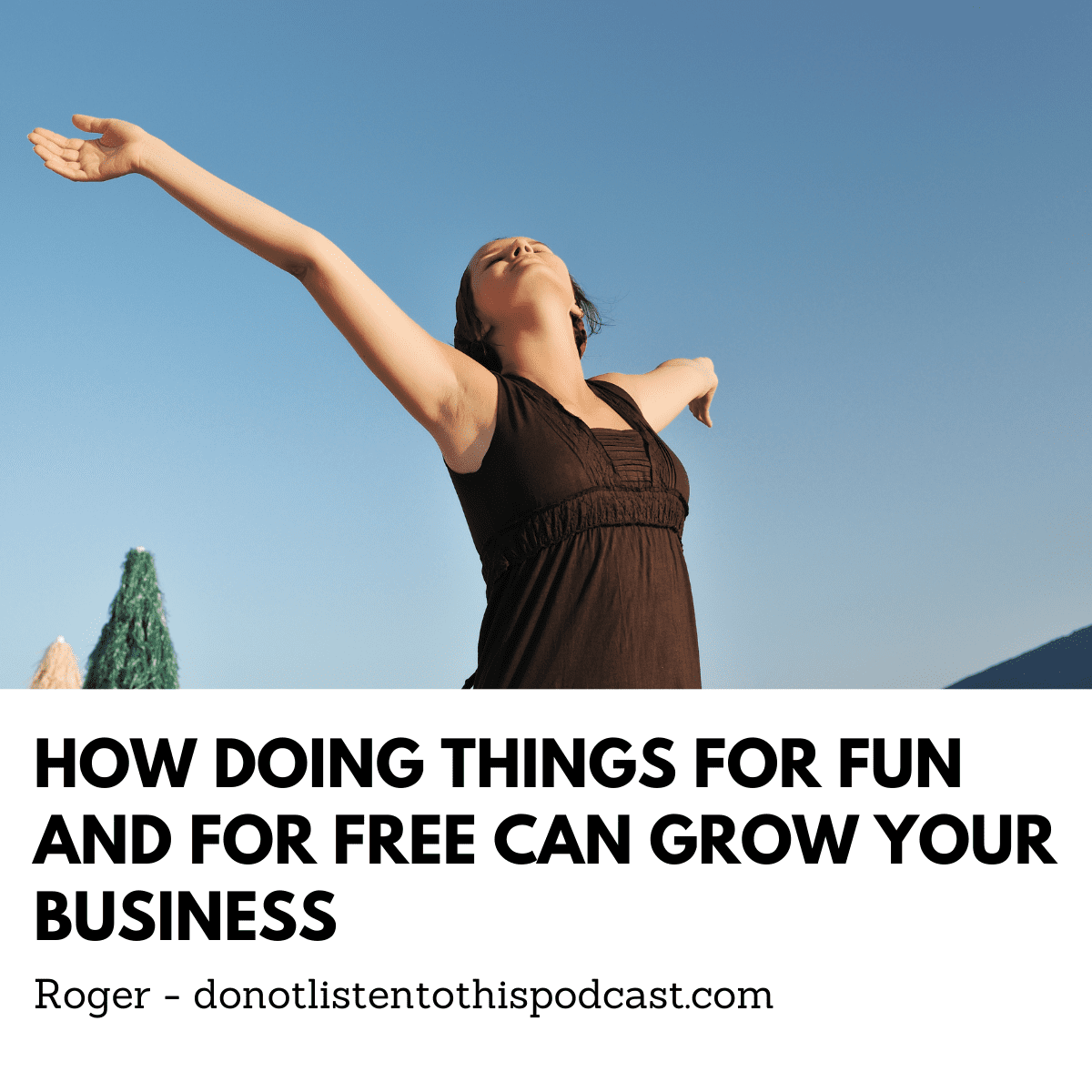 How Doing Things for Fun and for Free can grow your business
Making a change to the format of the show. I wanted to start sharing some of my opinions on various topics. If you have something you would like me to chat about send me an email roger@ygetarts.com
I first came across this concept 27 years ago when I got sober – but you don't have to be sober for the concept to work.
Here are some highlights of this episode
How doing things for fun and for free can grow your business. In this episode, I chat about how coaching improv for fun and for free led me to a job training the Hawaii Pfizer sales staff.
Highlights
1:50 – Monday Mentoring – how to get some free support between now and November – register here
3:27 – How I came across the for fun and for free concept
4:45 – How coaching improv for free led to training the Hawaii Pfizer sales team
7:00 – If you're going through a rough patch
8:00- Support the podcast and feed stay cats and dogs
Related